Private transport
From Alicante, there are 3 different routes:
1. Take A-7 road or N-332 road, turning off the coast in Benidorm, heading towards Callosa D´Ensarria and going through La Nucía, Polop, Callosa d´Ensarrià, Bolulla and Tárbena.
2. RECOMMENDED, Take A-7 road or N-332 road, through Benissa, heading towards Jalón and going through Alcalalí, Parcent and Benichembla
3. In San Vicente del Raspeig take the dual carriageway towards Alcoy. Get out in Cocentaina towards Benilloba and in 3km, turn left towards Gorga. From Gorga, take the CV-720 road through Balones, Benimasot, Fageca and Famorca.
From Valencia
1.RECOMMENDED: Taking N-332 road or AP-7 road, get out in Ondara, towards Pedreguer, going through La Llosa de Camacho, Alcalalí, Parcent and Benichembla
2.Take the dual carriageway towards Alicante interior– Albacete, then take N-340 road towards Onteniente –Alcoy and get out in Cocentaina-Benilloba; towards Benilloba on the CV-790 road, in 2km turn left towards Planes-Benillup on the CV-706 road, in 4,3 km divert to the right towards Millena-Gorga on the CV-710 road, in 3km in Gorga turn left into CV-720 towards Facheca and Famorca.
With public Transport
• From Alicante Airport , take the bus Beniconnect to Parcent and we will give you a lift from there to Castells
• From Alicante by bus ALSA to Benidorm and from there by taxi
• From Valencia by bus ALSA to Ondara and from there by taxi
• We also offer taxis for customers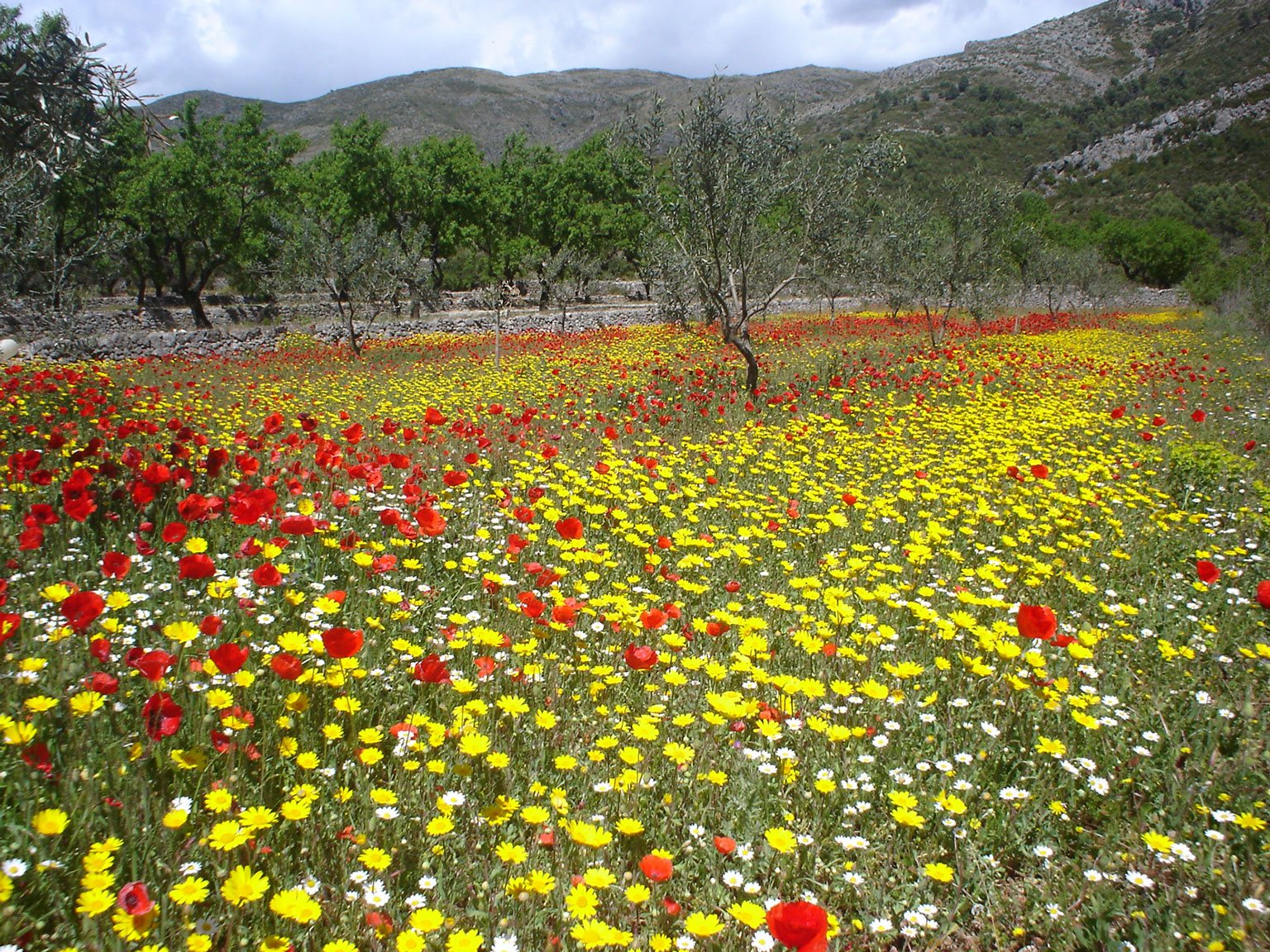 Hotel Rural Casa Pilar en Castell de Castells